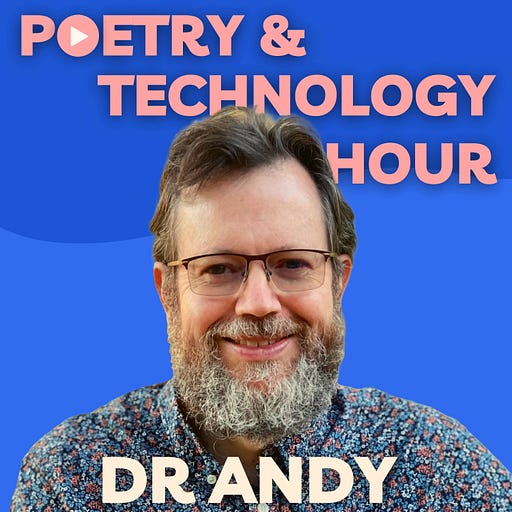 Jun 2, 2022 • 1HR 2M
Michael French, Harry Houdini, and Wendah Alvarez
On today's episode, we hear from a handful of guests of the arts!

First, Dr. Andy catches up with his old friend Michael French of the Arts Department. They talk about French's recent trip to the Big Apple, some current ongoing arts events in Davis, and transition into French's current marketing project: the upcoming "Death and Harry Houdini" Musical taking place June 2nd and 3rd at 7pm in the Wyatt Pavilion. 

Dr. Andy speaks with director of the performance Lisa Quorismo, and Keaton Wooden, the creator, about the production process and turning a play into a musical. Then, we hear the musical performers Rachel Luu and Maddi Weissenberg as they sing a song live from the station!

After that, Dr. Andy interviews the next featured reader of this weeks Poetry Night Reading Series, Wendah Alvarez. Wendah Alvarez is a Tinguian, Ilokana and Filipina PhD candidate in Native American Studies with a designated emphasis in writing, rhetoric, and composition. Her research privileges an indigenous narrative paradigm which includes poetry and poetics, women's rights, and activism. Alvarez seeks to shift mainstream understanding of indigenous literary practices while theorizing the methodologies created by, with, and for Native American Indigenous writers. Through engagement with NAS, she is looking at the ways in which settler colonialism continues to impact the Filipinx Diaspora, with the intention of engaging issues of colonial mentality that continues to allow the subjectivity of Filipino/as by Euro-Western nations. Wendah is also the winner of the Jack Kerouac Poetry Contest, and will be reading at the John Natsoulas Gallery on June 2nd at 7pm!

Tune in!
Find out more about Dr. Andy's Poetry Night Reading Series in Davis, California by visiting http://www.poetryindavis.com. Invite your friends to sign up for the mailing list. To learn more about Dr. Andy's tiny media fiefdom, visit his weekly newsletter at https://andyjones.substack.com and follow him on Twitter at https://twitter.com/andyojones.