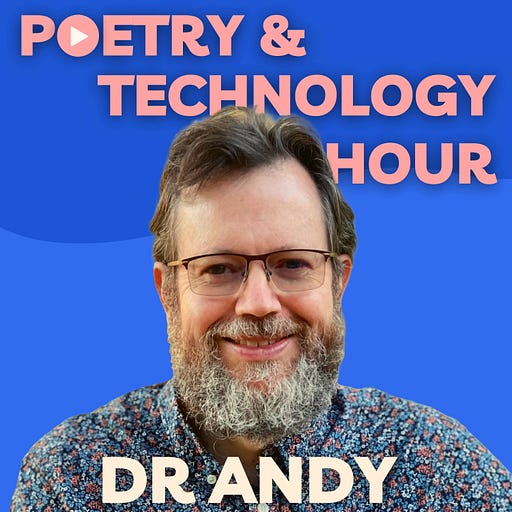 May 26, 2022 • 1HR 2M
Matt Mason and Steven Seidenberg
On today's episode, Dr. Andy speaks with two authors Matt Mason and Steven Seidenberg.

Matt Mason is the Nebraska State Poet and Executive Director of the Nebraska Writers Collective. He runs poetry programming for the State Department, working in Nepal, Romania, Botswana and Belarus. Mason is the recipient of a Pushcart Prize for his poem "Notes For My Daughter Against Chasing Storms" and his work can be found in numerous magazines and anthologies, including Ted Kooser's American Life in Poetry. The author of Things We Don't Know We Don't Know  (The Backwaters Press, 2006) and The Baby That Ate Cincinnati  (Stephen F. Austin University Press, 2013), Matt is based out of Omaha with his wife, the poet Sarah McKinstry-Brown, and daughters Sophia and Lucia.

Matt Mason, with his new book of poetry about his life experiences at Disneyland titled "At The Corner of Fantasy and Main: Disneyland, Midlife, and Churros" from Old Mill Press, speaks with Dr. Andy about Disneyland as a framework for major life events and nostalgia, and reads from his new book. 

Later in the show, we hear from poet, photographer, and artist Steven Seidenberg with his new book "Anon." Dr. Andy asks him about the connections between philosophy and poetry and Seidenberg reads from his new book.
Find out more about Dr. Andy's Poetry Night Reading Series in Davis, California by visiting http://www.poetryindavis.com. Invite your friends to sign up for the mailing list. To learn more about Dr. Andy's tiny media fiefdom, visit his weekly newsletter at https://andyjones.substack.com and follow him on Twitter at https://twitter.com/andyojones.