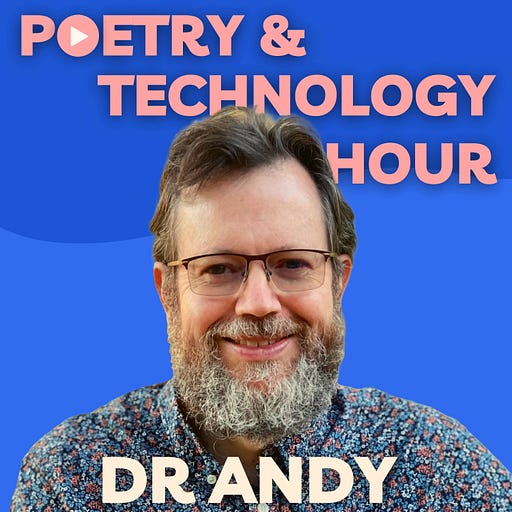 Mar 31, 2022 • 1HR 0M
Kevin Tumlinson from Draft2Digital
Dr. Andy interviews best selling novelist and Draft2Digital's Director of Marketing and PR Kevin Tumlinson. Draft2Digital provides career-building services to authors, including wide distribution to a growing, global list of eBook retailers, ebook conversions, reader subscription, and author discovery tools.  

Dr. Andy and Tumlinson talk about how to get your next book published, D2D resources, and Tumlinson's writing process.




Find out more about Dr. Andy's Poetry Night Reading Series in Davis, California by visiting http://www.poetryindavis.com. Invite your friends to sign up for the mailing list. To learn more about Dr. Andy's tiny media fiefdom, visit his weekly newsletter at https://andyjones.substack.com and follow him on Twitter at https://twitter.com/andyojones.