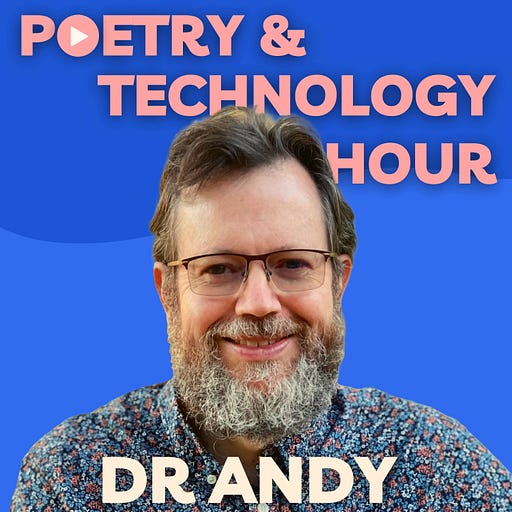 May 5, 2022 • 55M
Joseph Millar, Amanda Hawkins, and Jada Haynes
On today's episode, we hear from Joseph Millar, author of 8 books of poetry, with his newest titled "Dark Harvest." Millar reads a few poems and Dr. Andy interviews him about labor and teaching at Ag schools. 
Later in the show, we hear from UC Davis MFA Candidate Amanda Hawkins as she talks about eco poetics and her experience working with faculty here at UC Davis. Both Millar and Hawkins will be the featured poets for the upcoming Poetry Night Reading Series. 
Finally, we hear from interdisciplinary, multimedia artist Jada Haynes as she talks about her work in the Honors Program in the Department of Design at UC Davis and her work in relation to Afro-Surrealism. Stay tuned! 
Find out more about Dr. Andy's Poetry Night Reading Series in Davis, California by visiting http://www.poetryindavis.com. Invite your friends to sign up for the mailing list. To learn more about Dr. Andy's tiny media fiefdom, visit his weekly newsletter at https://andyjones.substack.com and follow him on Twitter at https://twitter.com/andyojones.