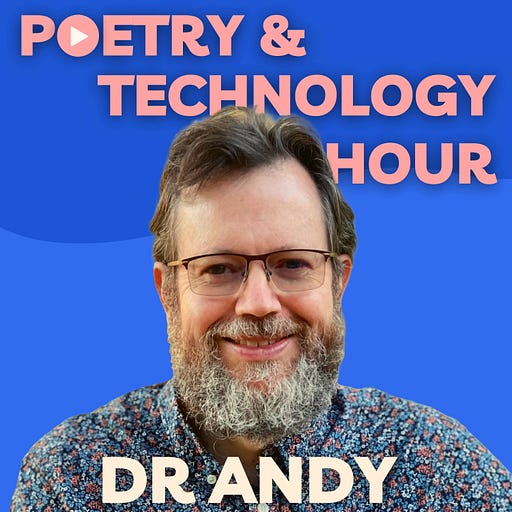 Apr 15, 2022 • 1HR 0M
Guests Joseph Mills and Jane Beal
On today's episode, Dr. Andy interviews an author of 7 books of poetry, Professor of Humanities and Writing Joseph Mills with his new book "Bodies in Motion" which is available on April 14th at press53.com. Mills and Dr. Andy talk about how to properly officiate weddings with style, dancing, and then poetry about dancing with Mills reading from his new book!
 
 Later in the show, Dr. Andy's colleague of the University Writing Program, scholar of Medieval literature, poet, and author of 20 books is guest Jane Beal. Dr. Andy and Beal talk about Beal's life work and research, and of course– poetry!
Find out more about Dr. Andy's Poetry Night Reading Series in Davis, California by visiting http://www.poetryindavis.com. Invite your friends to sign up for the mailing list. To learn more about Dr. Andy's tiny media fiefdom, visit his weekly newsletter at https://andyjones.substack.com and follow him on Twitter at https://twitter.com/andyojones.