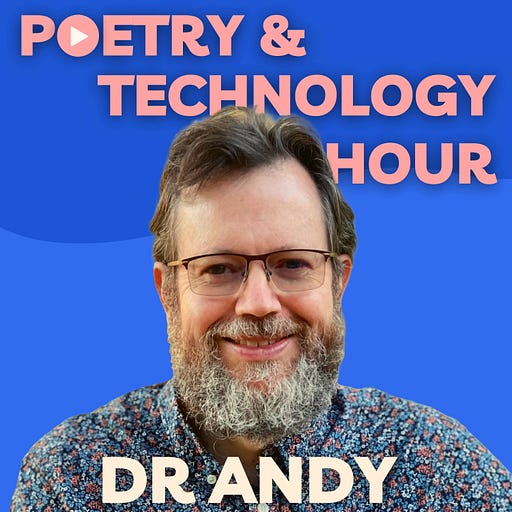 Jun 12, 2022 • 1HR 1M
BL Blanchard and Angie Trudell-Vasquez

On today's episode, Dr. Andy is joined by two inspiring writers! First, we hear from author BL Blanchard. BL Blanchard is a graduate of the UC Davis Creative Writing Honors Program and was a writing fellow at Boston University School of Law. She is a lawyer and enrolled member of the Sault Ste. Marie Tribe of Chippewa Indians. She is originally from the Upper Peninsula of Michigan but has been a long time resident of California. She is the author of her new book "The Peacekeeper." Dr. Andy asks her about this paradigm-shifting novel which envisions what we call the "American" continent uncolonized. Blanchard tells about her time as a student at UC Davis as well as her vision in writing the book.
Later in the show, Dr. Andy is joined by poet, writer, performer, activist and publisher Angie Trudell-Vasquez. Angie Trudell-Vasquez is the current City of Madison Poet Laureate. She received her MFA in poetry from the Institute of American Indian Arts. Most recently her work has been published in Yellow Medicine Review, Raven Chronicles, Cloudthroat, South Florida Poetry Journal and Poem-A-Day. She has poems on the Poetry Foundation's website, and was a Ruth Lilly fellow while at Drake University. In 2018 she was a finalist for the New Women's Voices series and her book, In Light, Always Light, her third collection of poetry, was published by Finishing Line Press in May 2019. She guest edited the Spring 2019 edition of the Yellow Medicine Review with Millissa Kingbird. She co-edited a collection of poetry with Margaret Rozga, then 2019-2020 Wisconsin Poet Laureate, entitled Through This Door, was released in late 2020. She serves on the Wisconsin State Poet Laureate Commission as Chair. In 2021 she became a Macondo Fellow, a Macondista. Her fourth collection of poetry, My People Redux, was published by Finishing Line Press in January 2022. She talks about her work as Poet Laureate and implementing poetry in her community. She also reads several poems from her book My People Redux. 
Find out more about Dr. Andy's Poetry Night Reading Series in Davis, California by visiting http://www.poetryindavis.com. Invite your friends to sign up for the mailing list. To learn more about Dr. Andy's tiny media fiefdom, visit his weekly newsletter at https://andyjones.substack.com and follow him on Twitter at https://twitter.com/andyojones.